T Levels are new and exciting technical qualifications, equivalent to 3 A Levels.
T Level in
Education and Childcare
Do you want a career in education
or early years care?
T Level in
Management & Administration
Do you want to be a leader
in business?
T Level in
Health & Science
Do you have a mission to improve
and save lives?
Here's what you can expect from T Levels at CTK St Mary's
What are T Levels?
The government has created T Levels in partnership with businesses and employers to give you the technical skills and knowledge to succeed in the workplace. These brand-new qualifications will give you a head start towards the career you want.
Can I get into a good university with T Levels?
Yes. T Levels are equivalent to 3 A Levels, which means you gain the same number of UCAS points as A Levels, depending on the grades you achieve. At CTK we have a long history of teaching advanced vocational courses that are equivalent to 3 A Levels. Almost 92% of our students on these courses go on to university, including Russell Group universities.
View our course pages to find out about potential university routes for each course.
How are T Levels different to A Levels?
T Levels have been designed by employers to meet specific skills needs they have within their business or organisation.
This means that each T Level qualification have been created with an end career or job in mind. These will create your pathways to high level professional careers which may also require you to study a university qualification or degree apprenticeship once you complete the T Level.
A Levels are broader and usually not focused on a particular career – you can choose three or four A Level subjects to study together with a range of potential university course destinations in mind.
If you are leaving school this year and planning your next step. You can book a call with our friendly and expert careers advisors. We can help you understand which sixth form and university route will help you achieve your career ambitions.
How are T Levels different to BTECs?
Every college, school and sixth form is different but at CTK St Mary's, the main difference between T Levels and our other vocational courses, is the completion of a 45-day work placement.
All courses at CTK St Mary's include a significant amount of high-quality employer involvement and work placements, however the T Levels require a mandatory amount of 45 days on work placement.
How long does a T Level take to complete?
Our T Levels are 2-year courses.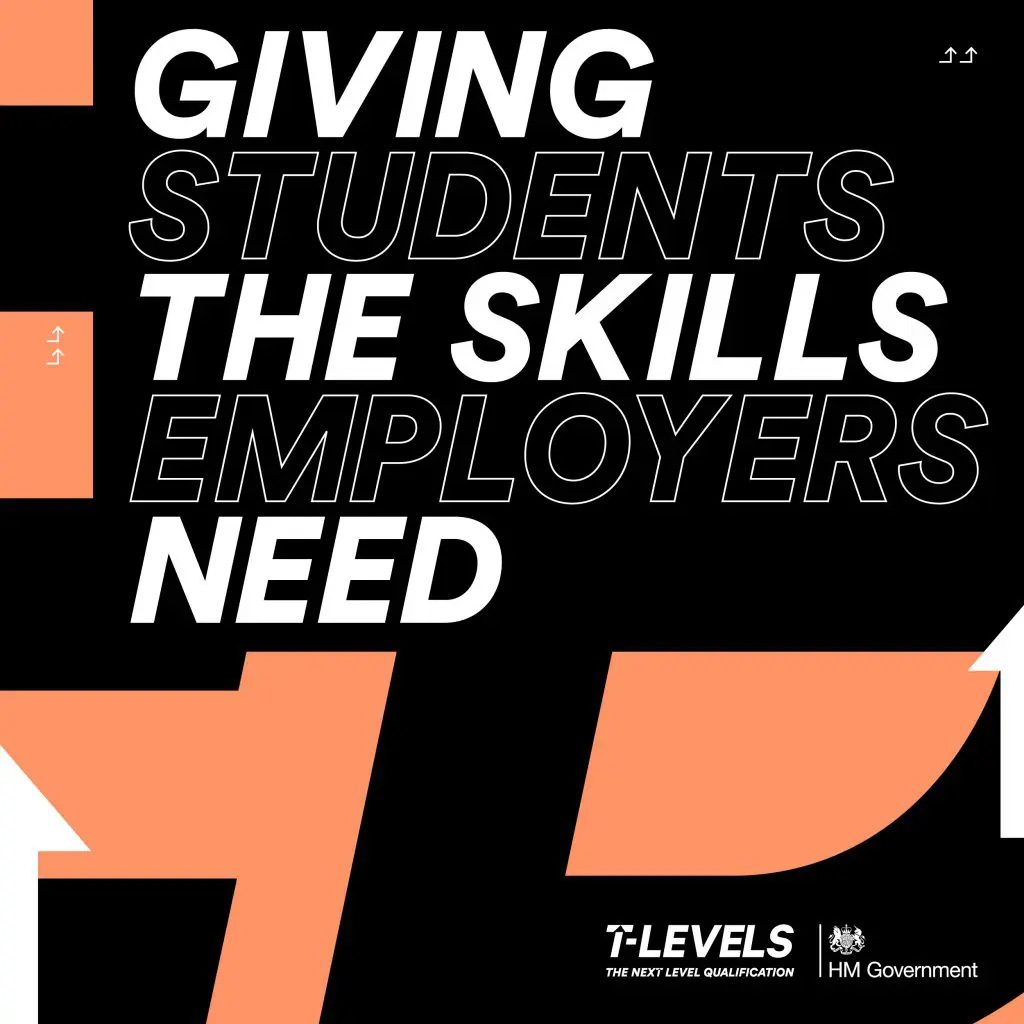 Find the right course for you: