Christ the King Sixth Forms has teamed up with the EKC Group in Kent to launch a Christmas Gift Appeal.
We will be collecting donations of toys or Christmas presents, or donations to ensure that those in need still get to experience the joy of receiving something special this Christmas.
Shireen Razey, Principal of Christ the King Sixth Forms says; "Our students are keen to make a difference in the local communities where they live and work, many of which have been effected by the pandemic. Our Sixth Forms do a lot of work supporting charities, and we all wanted to make the festive period special for young people who have experienced such hardship this year".
If you would like to donate to the campaign you can donate presents off at CTK St Mary's in Sidcup, CTK Emmanuel in Lewisham or CTK Aquinas in Brockley.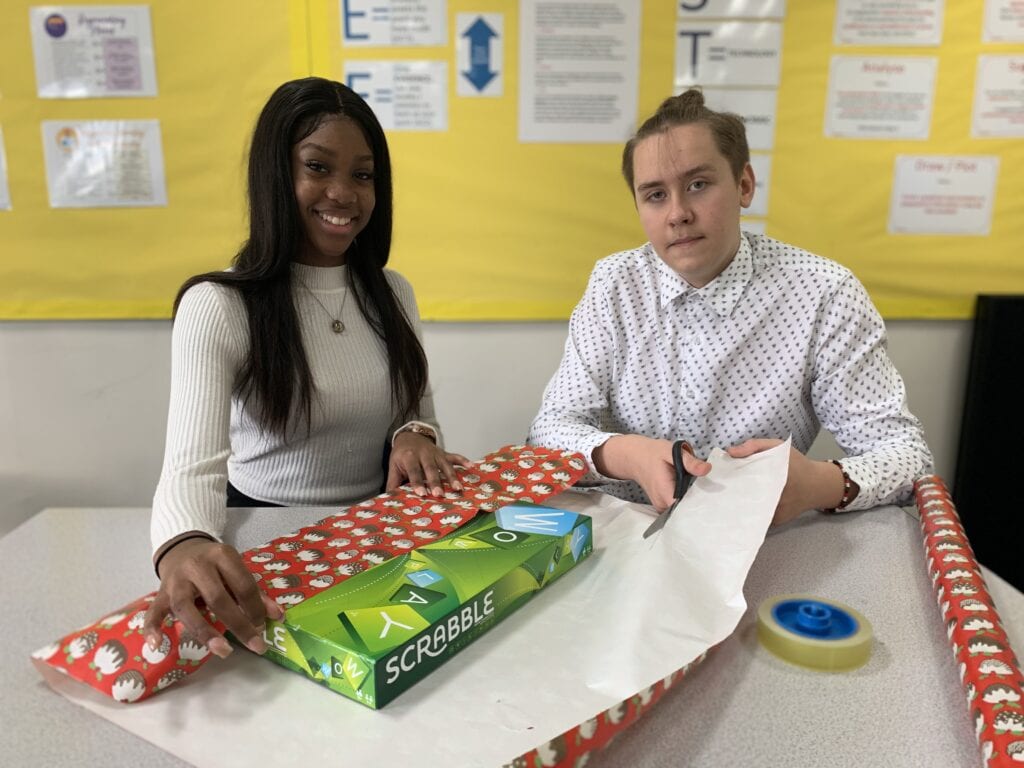 Suitable Donations:
The charities are only able to take new items, sealed in their packaging. The items they can accept are:
Toys
Puzzles
Colouring Books or Puzzle Books
Gift vouchers
Toiletries
Chocolates/biscuits or hot chocolate
You can also donate money at the fundraising page EKC Group and Christ the King Sixth Forms have set up: gf.me/u/y8iw73
Charities
The charities we are collecting for are:
Demelza Hospice Care for Children https://www.demelza.org.uk/
St Vincent de Paul Society https://www.svp.org.uk/node/606
Refuge https://www.refuge.org.uk/ 
Our gift appeal in the press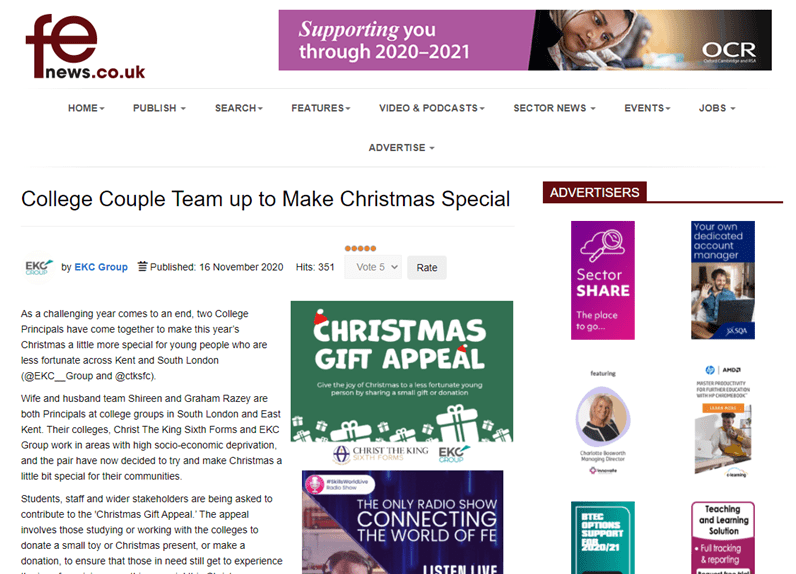 You can read the full article at https://www.fenews.co.uk/press-releases/58649-college-couple-team-up-to-make-christmas-special