Applied Science
BTEC Technical Advanced Diploma (Equivalent to 3 A Levels)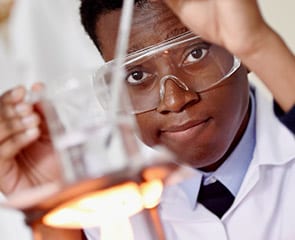 This course is a great route to a range of degrees including Biomedical Sciences, Forensic Science, Engineering, Bioscience, Nutrition, Biochemistry, Pharmacology, Radiography and Nursing.
CONTENT
During this two-year course, you'll study science investigation skills, principles and applications of science, genetics and genetic engineering, physiology of human body systems and electrical circuits and their application. You'll also develop medical physical techniques, laboratory techniques and their applications, investigative science project, microbiology and microbiological techniques and forensic evidence collection and analysis.
ENTRY REQUIREMENTS
Four GCSEs at grades 9-4, including Maths and English
ASSESSMENT
Coursework, written examinations and assignment tasks. The course is equivalent to three A Levels and is accepted for progression by many UK universities.
Find the right course for you: